our latest catalog with useful new stuff - over eight new products!
Flexaust continues to target many industrial and commercial markets with useful hose & ducting problem solving solutions.
Contact us today at
to receive your newest Flexaust catalog with new products to help expand YOUR markets.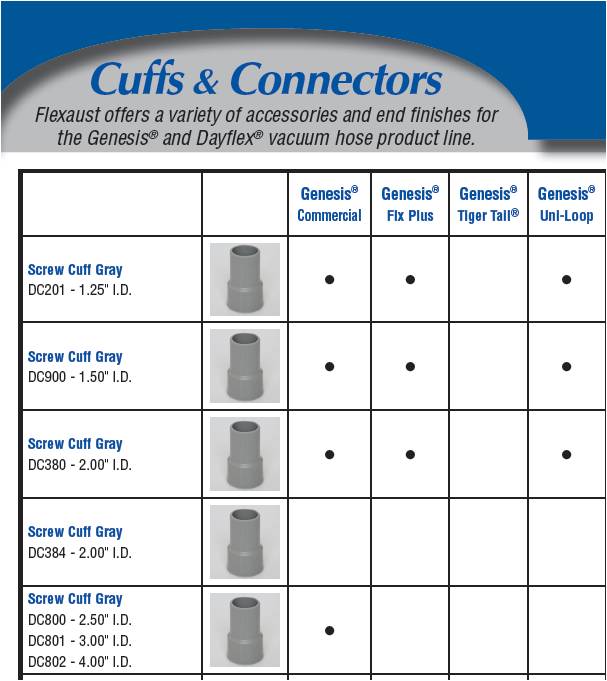 Genesis® & Dayflex® Accessories Made Easy
Flexaust offers a variety of accessories and end finishes for the Genesis® and Dayflex® vacuum hose product line.
This handy chart will help you match the end fitting to the hose - as simple as that. Choose from over 24 end finishes to complete your hose assembly and hose connection.